Blog
12 Jan, 2013
Spa Tubs = Relaxation and Romance!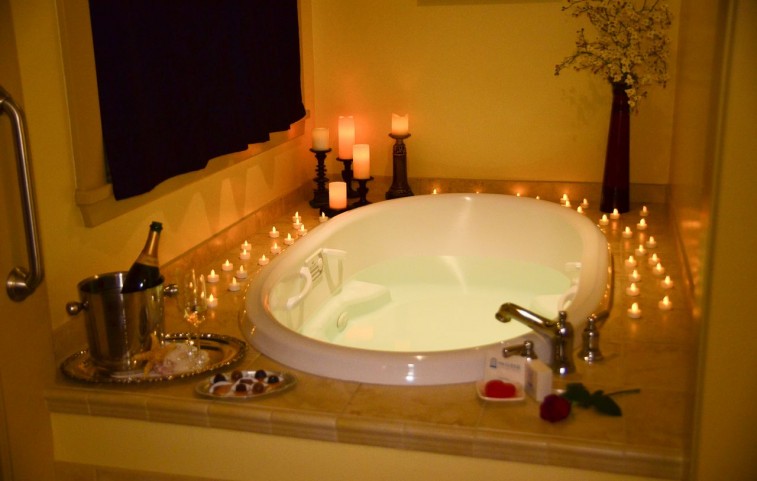 Jump Start Your Getaway!
Want to jump start your relaxing getaway at the 1906 Lodge? Choose a room or suite with a spa tub.
Get Relaxed
What makes a spa tub so relaxing? The hydromassage of warm water stimulates your body to release endorphins which reduce stress naturally. Plus, studies show it lowers blood pressure, stimulates your immune system, and helps you fall asleep.
Get Romantic
What about romance? Our tubs are generously sized, 42" wide, and as long as 78". That means 2 people can enjoy the tub together! If you are looking for the longest tub, choose from our Ocean Boulevard, Star Park, Tea Garden, or North Island Suite. We provide herbal bath grains, dimmable overhead lighting plus candles (battery operated) to help set the mood. Our spa tubs are special! We chose tubs that are pipeless, which means that the jets swirl only the fresh water you put in the tub. The jets are removed and sanitized each day. Our tubs are also 4 times quieter which means you can enjoy peaceful reflection.
Make it Special
Allow us to really set the mood with our Some Enchanted Evening Package for only $249. We'll prepare your suite with a trail of rose petals, the fireplace burning, a relaxing CD playing, your tub filled with warm water and surrounded by dozens of candles. Two dozen roses will adorn the room, and champagne and chocolates will be waiting for you next to the spa tub. Instant romance! Just give us the time you want to arrive and everything will be ready. Call us today and let us help you plan your next Coronado Beach getaway!