Blog
31 May, 2014
Lemon Bars Recipe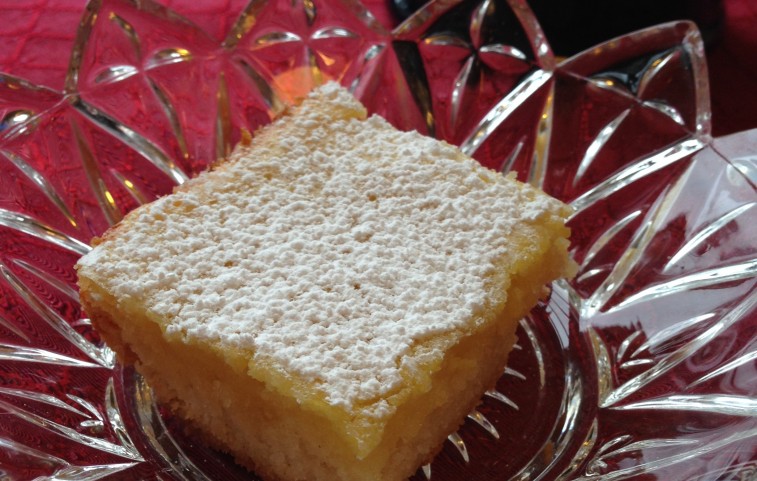 This is a guest and Innkeeper favorite! Like little bites of heaven every time... Enjoy! *Recipe makes 1 - 9x13 inch pan* Part One- The Crust
1 cup butter (2 sticks), softened
1/2 cup white sugar
2 cups all-purpose flour
Part Two- The Filling
4 eggs
1 1/2 cups white sugar
1/4 cup all-purpose flour
2-4 lemons, juiced, about ¾ cup
Directions
Preheat oven to 350 degrees F (175 degrees C).
In a medium bowl, blend together softened butter (not melted), 2 cups flour and ½ cup sugar with a pastry blender or your hands. Press into the bottom of an ungreased 9x13 inch pan.
Bake for 15 to 20 minutes in the preheated oven, or until firm and golden. In another bowl, whisk together the remaining 1 ½ cups sugar and ¼ cup flour. Whisk in the eggs and lemon juice. Pour over the cooled baked crust.
Bake for an additional 20 minutes in the preheated oven. The bars will firm up as they cool. After he pan has cooled completely, cut into uniform 2 inch squares and serve. Dust with powdered sugar and serve.