Blog
08 May, 2012
Coronado's Public Art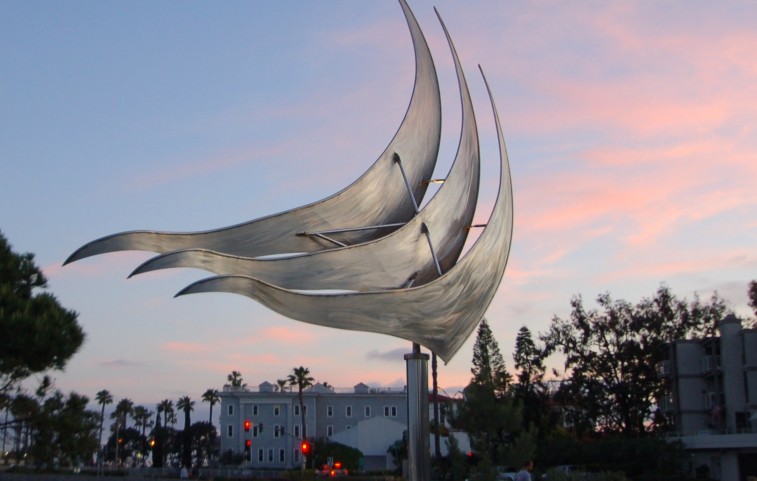 Check out Coronado art. We have 30 incredible outdoor artworks.
Just 2 blocks away....
Just 2 blocks from the 1906 Lodge on Glorietta Bay sits one of the simplest and most gracious of Coronado's public artworks.
"Freedom" Sculpture
Jon Koehler created 3 stainless steel sails that move effortlessly with the wind. The sculpture is placed on the Glorietta Bay Promenade with the beautiful backdrop of boats, bay and blue sky.
Mosaics, fountains, and more
You can find art as varied as mosaics, fountains, sculpture and even bus stop enclosures along the Silver Strand featuring shore birds in flight.
Walk or bike to everything
Most of the Coronado art is within walking distance of the 1906 Lodge. Or you can rent a bicycle and cruise the island, following the Public Art Map provided by the city of Coronado. Just another way to enjoy all that Coronado has to offer!