Blog
21 Dec, 2012
Chez Loma - Coronado's French Bistro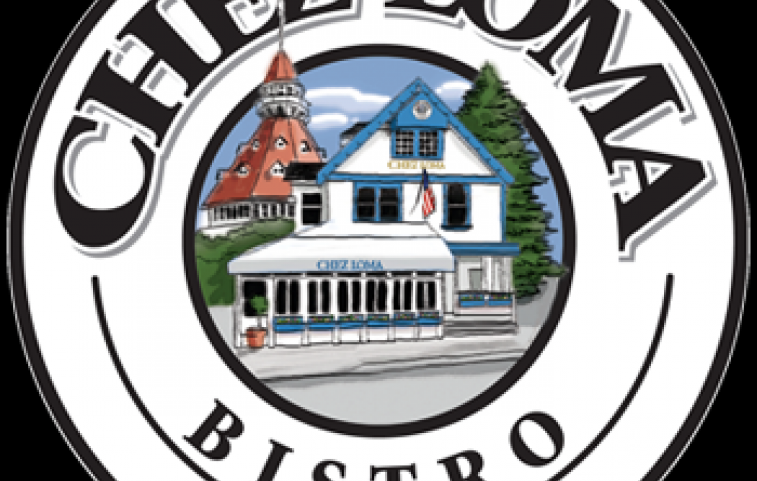 1906 Lodge Innkeepers Try New Restaurant
The Innkeepers at the 1906 Lodge recently had the opportunity to experience one of Coronado's best dining experiences. Under new ownership and beautifully refurbished, Chez Loma is a French Bistro that operates out of a Victorian home transformed into a restaurant off Orange Avenue.
Wonderful Ambiance
It genuinely feels like you are stepping into someone's elegant home for dinner when you arrive at the restaurant. The interior is welcoming yet romantic, the perfect spot for anyone looking to spend a special night out. We were greeted by Chef Alex who introduced us to the menu and even assisted each of us in our wine selection (the Bistro has an extensive wine list). The service proved to be exceptional.
Delicious Food
Then came the food, of course! We started with the Sea Scallop from the "To Share" menu, which was prepared with sashimi, chipotle vinaigrette, and extra virgin olive oil. Delicious! The Spinach Mache Arugula Salad (pictured) was light and fresh, and definitely a favorite. And for the entrée, New Zealand Salmon prepared with sorrel sauce, roasted tomatoes, crushed potatoes, and olive oil; a hit with us! Of course everything was presented artfully and looked too beautiful to eat. But then how could you resist?
Walk from the 1906 Lodge
Chez Loma is just a 5 minute walk from The 1906 Lodge. Call us today to book your stay and we'll make your dinner reservations for you!