Blog
30 Nov, 2009
1906 Lodge in Gingerbread!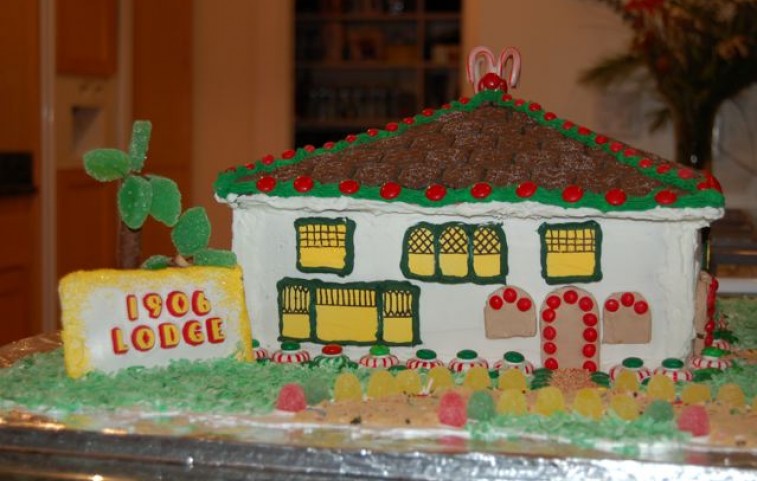 Vote for the Lodge at

Coronado Island Florist's

Gingerbread House Contest
A couple of years ago I decided to enter a gingerbread house contest by creating a model of the 1906 Lodge. How hard could it be? I consulting with a friend who is professional chef. She loaned me a couple of fancy tools, gave me a recipe for both the gingerbread and the icing. She seemed to think it would take a few hours. Well, over the course of 7 days I managed to spend more than 40 hours on my masterpiece. While I was proud of the final product, this is not something I would lightly attempt again! So I have saved it and pulled it out again this holiday season and am entering it in Coronado Island Florists contest. Please go by and vote for me! And if you plan to enter a gingerbread house of your own, I hope you've already started it! Entries are due December 2.